Recipe of homemade meatballs in sauce
Few things in the world are as delicious as a good plate of meatballs in tomato sauce, and without being homemade and made by your mother, much better.
Generally this type of dishes we ate on Sundays as a family and there was always enough to repeat during the week. We are talking about a abundant meal that makes anyone happy. We talk about one of the best homemade recipes that exist.
This recipe for meatballs in sauce is what my mother does since I have use of the reason, therefore, very Subjectively you can say it's my favorite and there's no better one in the whole expanding universe.
It's very, very, very easy to but and the result is obviously amazing . I invite you to prepare this recipe of meatballs in tomato sauce and tell me how you have done with it.
Important this: you can make them with veal or pork , and of course you can mix both.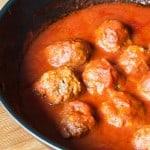 How to make meatballs in sauce
Step by step preparation of a recipe for meatballs in tomato sauce.The amounts? I put them to the eye. In the case of salt, if you are working with pork you can not taste it raw, so you should use your instinct to the maximum and always thinking that it is better to miss it than to overeat.
When you have all the spices incorporated, add a medium or small whole egg and a bit of breadcrumbs to the meat. Mix well. The idea is that you have a texture, say, a mass that you can work with your hands without problem, that you can shape it and not disarm. To achieve this, maybe you need to add bread crumbs to the meat, do it slowly, we do not want your meatloaf to taste like bread.
Once you have a texture that you can "knead", make balls a little smaller than a peach. Do not worry if you do not have perfect rounds, do not worry if you stick a little on your hands.
Next, you will put wheat flour on a plate or a board and you will pass each ball of meat through the plate until they are well covered on all sides, making sure they do not have a too thick layer.
Look at the picture, so your floured dumplings should look like.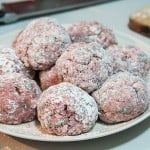 Once all are ready, heat a large, deep pan, you can use a pot. Put a good splash of olive oil and sauté a large whole onion, chopped into small cubes.
Once the onion is transparent, remove it from the pan and reserve it.
Add a little more oil and place the meatballs. Lower the heat in half and let it cool. Move them constantly so that they are golden on all sides. Do it carefully so that they will not disarm you.
Put the onion back that you had sofrito before and add a can of crushed tomato of 800 grams. Stir well so that all the meatballs are well impregnated with sauce. Lower the heat and cover.
Let cook for about 45 minutes, remember, fire low and always attentive to not stick. Remove with a wooden spoon from time to time.
After this time your meatballs in sauce they should be ready. Turn off the heat and let them sit for a couple of minutes.
Serve your delicious meatballs in tomato sauce with white rice and if you want, put some fresh parsley on top to decorate.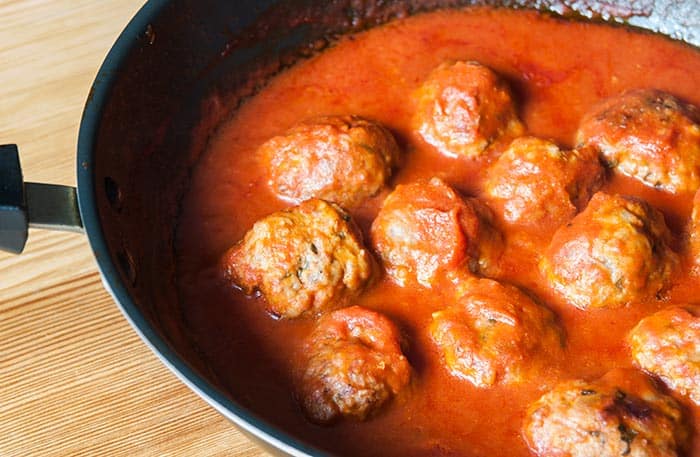 Homemade meatballs
The common thing is to prepare minced meatballs, veal, pork, or even a mixture of both, and cook them in a sauce. tomato for meatballs made with chopped onion and some spices of your choice.
The meatballs are delicious seasoned with a little parsley, garlic, salt and pepper, but of course, your creativity will give them the personal touch.If you make them bigger, you should cook them a little longer. If you make them smaller you will not have a problem. By the way, small work well as lid 🙂
Meatball sauce
The tomato sauce of this dish is the most traditional and, for my taste, the most delicious.
Of course, there are many other sauces for meatballs that you can create at home and the more creative you are with them, the more original your recipe will be.
The important thing is that you make plenty of sauce, that the meatballs are submerged in them and after having eaten them all, you have left over, so you use it later as sauce for pasta 🙂
Other ways to prepare meatballs are:
Meatballs in barbecue sauce: You can prepare this recipe using my recipe for barbecue sauce as a starting point.
Meatballs with hot sauce: Very similar to the recipe explained in this post, you can simply put a few chillies to the preparation.
Meatballs in green sauce: a sauce that is prepared with garlic, onion, Plentiful parsley and white wine. Look at the recipe here.
Meatballs with white sauce: It's not such a common recipe, but it's a different way of preparing meatballs. Here you can see the preparation.
Sweet and sour sauce for meatballs: My grandmother made this recipe. You make a traditional Chinese sweet and sour sauce and you cook the meat balls in them.
Meatballs with almond sauce: This is a very popular recipe for homemade meatballs. You can learn how to do them by clicking on this link.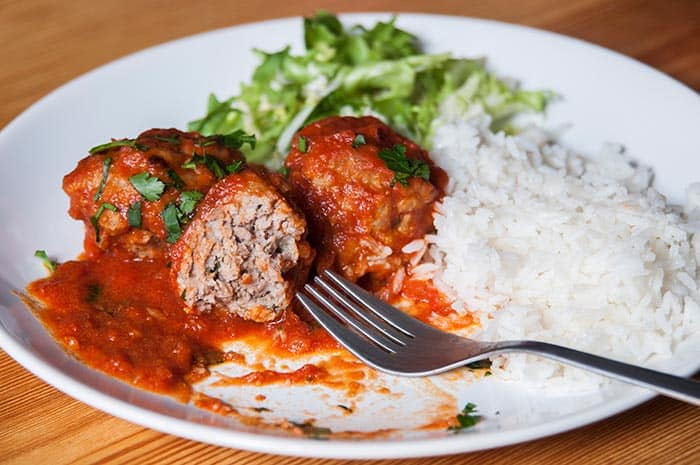 Comments
Comments