Home
Hot Chicken Served with 2 Sides
No Heat • Medium • Hot • Extra Hot
3 Tenders
Extra Tender 1.50 -
Small White
1 Breast & Wing -
Large White
.50
Small Dark
1 Leg & Thigh - .50
Large Dark
Half Bird Mixed
-
Whole Bird
With 3 Sides -
House Smoked Meats
Brisket
Smoked low and slow with house made rub seasonings -
Pulled Pork
Smoked low and slow with house made pork rub seasonings -
Smoked Wings
Per Wing | Orders of 50 or more please call ahead -
Smoked Ribs - Half Slab
Rub with our house made spices, and smoked until it falls off the bone. (Broadway Location ONLY) -
Smoked Ribs - Full Slab
Rub with our house made spices, and smoked until it falls off the bone. (Broadway Location ONLY) -
Sandwiches Served with 2 Sides
Hot Chicken
-
Pulled Pork
-
Beef Brisket
-
Barbecue Chicken
House smoked barbecue chicken breasts. (Broadway Location ONLY)
-
Famous Hot Chicken & Barbecue
"Drove all the way from Lexington to give this a try! We had the chicken tenders that were extra hot, corn on the cob, potato salad and macaroni and cheese. Potato salad had a very dominant garlic taste that I enjoyed. The macaroni and cheese was amazing, the corn on the cob had a special taste from where it was grilled and the hot chicken was on point! Very great place to eat if you're in Louisville!
"Just stopped in for the first time and everything was fresh and hot! Great food and definitely coming back very soon. The white sauce and Louie's sauce will change the way you sauce!!"
Heat levels range from medium, hot, extra hot and extra extra hot if you dare.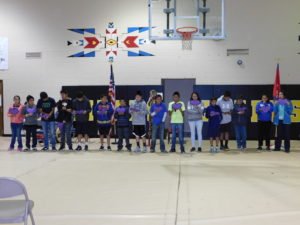 Reviews
"Drove all the way from Lexington to give this a try! We had the chicken tenders that were extra hot, corn on the cob, potato salad and macaroni and cheese. Potato salad had a very dominant garlic taste that I enjoyed. The macaroni and cheese was amazing, the corn on the cob had a special taste from where it was grilled and the hot chicken was on point! Very great place to eat if you're in Louisville!"
"Just stopped in for the first time and everything was fresh and hot! Great food and definitely coming back very soon. The white sauce and Louie's sauce will change the way you sauce!!"